Instructor-led Onsite Training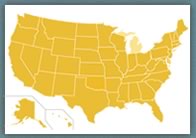 Face to face instructor-led training is stilll the fastest and most effective way to learn [source: Learning & Performance Institute]. Through our network of local trainers we deliver goup training at client stites right across the country. Obtain a Quote.

Key Benefits
Affordable

Onsite training is a fast and affordable way to up-skill your entire team.
Convenient

Let one of our trainers come to you
We deliver training to your doorstep.
Customizable

Tailor the training to meet your needs
All classes are fully customizable